小米手机和平板折腾日志¶
install GApps for Mi Pad 2¶
After you've installed these four APK's, then go to settings -> autostart -> add autostart apps and "allow" these 4 installed apps (exactly only the 2 services is also sufficient). After that restart your tablet and start Play Store and enjoy!
root Mi Pad¶
refer to http://www.miui.com/thread-3414388-1-1.html
the info of my mi pad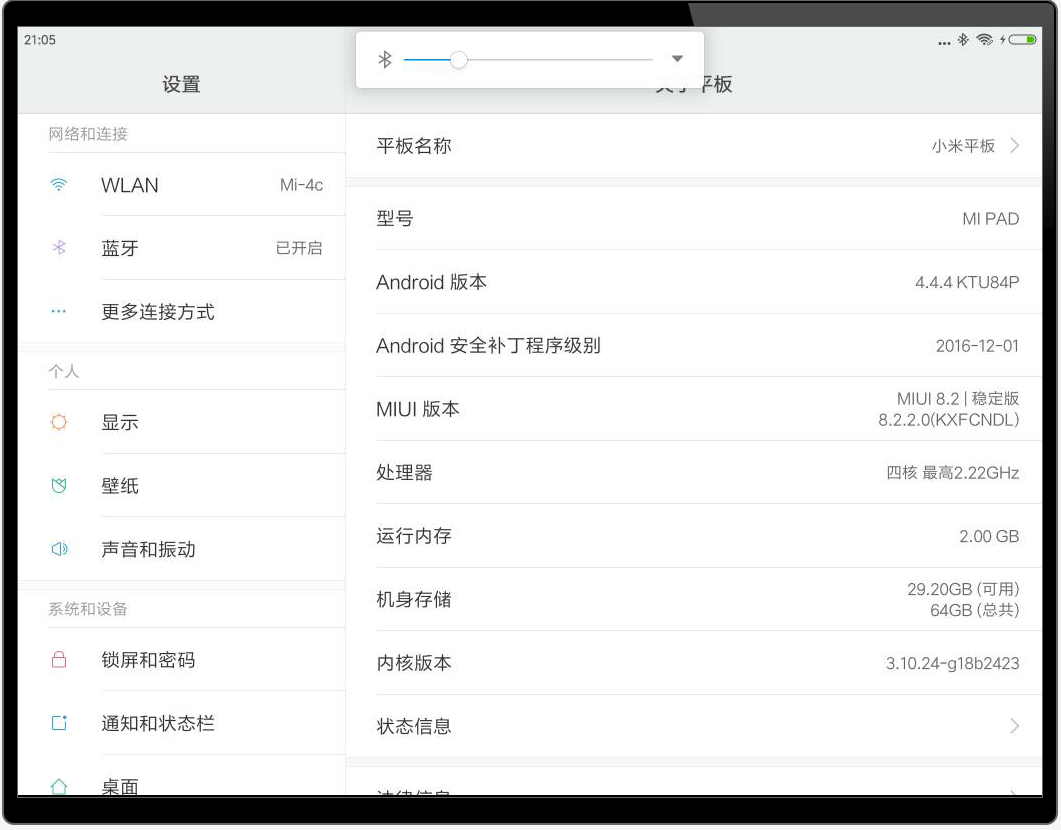 synergy with android¶
download from https://sourceforge.net/projects/synergyandroid/
dont be scared by the cm, which is another one.
and the destdock is too bad. cannot work.
google apps¶
Installing Google Apps for Android 7.0 Nougat Without Root!
Google play store stuck on "Checking Info"
---
Last update:
January 24, 2018
Created:
October 22, 2017